Premium

ferret dietsfor every ferret.
Premium Litter

is dust free!
Our litter provides your ferret'shome with superior absorbency and outstanding odor control.
We have been the premier ferret provider since 1939 and have been known to breed the world's friendliest ferrets. Marshall Pet Products, established in 1993, continues that tradition with quality products for all aspects of ferret life. Marshall Pet Products offers pet supplies in every category including; nutrition, treats, grooming, health care items, supplements, toys, cage accessories, litter and odor control, harnesses, travel accessories and more!
FRESH & CLEAN LITTER

NOW AVAILABLE

Not only is this litter super absorbent and dust free, but it is made from a sustainably sourced single supply byproduct stream.

Learn More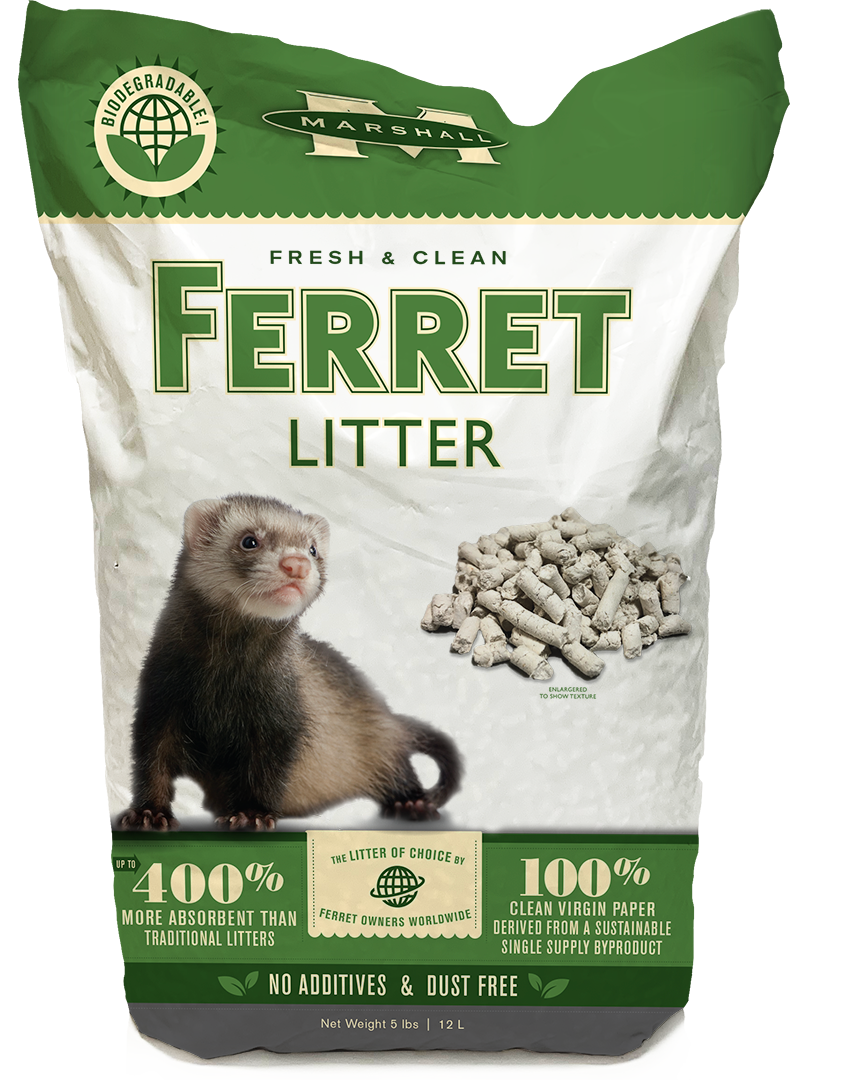 Your pets and

COVID-19

Find out more about how to take care of your pets if you or someone in your house is showing signs of COVID-19.

Learn More