How receptive are pets to wearing costumes? Let's take a look at the top three most popular companion animals in America and how they measure up when it's time to dress up.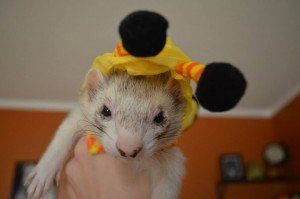 Keep your pet away from children running around in costumes. Anything that flaps, sparkles, wiggles or otherwise intimidates your pet is a cause for concern, because a spooked animal might run away or even nip.
Keep candy out of pets' reach.
Make sure your pet's costume is not restrictive. An ill-fitting costume could cause injury.
Keep your pet safely inside.